HSSC WEEKLY DIT 17 NOV 2023
Published 17:41 on 18 Nov 2023
Ladies & Gentlemen,
Last Sundays Remembrance Commemoration Service took place with a fitting backdrop to the Coastal Forces Memorial, of Medusa alongside at Hornet.
The grounds were maintained by Stewart, Robert and the team and the flowers and greenery immaculately prepared by Rowena Heale. Thank you all.
Despite this weeks weather, the lifting programme has continued, and FB3 really is starting to fill. We still have some Winter Berths available, so please let others know and ask them to get in touch.
The Christmas Ball is now full, if you would like to be placed on a waiting list please contact the office.
Brian and The Hornet Team.
John Singleton Funeral and Committal today
We reported the sad news that John Singleton, 'Flying Swan' had passed away.
The Funeral & Committal for John will be held today at Salisbury Cathedral today. The service can be streamed by following this LINK.
The service will be held today, Friday 17th November 2023 at 2.30PM. Those attending will be welcome following the funeral at the Medieval Hall a few minutes walk next to the Cathedral for refreshments.
Those arriving by car will access the main entrance to the Cathedral Close from New Street. At the gate an Usher will direct you for parking. I recommend 2pm to enable parking.
The Funeral director is Chris White, 15 Endless Street, Salisbury, SP1 1DP, 01722 569786, chriswhite@funeralpartners.co.uk
Rather than flowers, charities supported are RNLI & WaterAid.
Our thoughts are with John and his family and friends.
HSSC / Coastal Forces Remembrance Service 2023
| | |
| --- | --- |
| D8000F05-762E-49B1-B027-76FE48F495BC.jpeg | 6A0FE5A6-954E-428C-8D98-63313D12AE67.jpeg |
| | |
| --- | --- |
| 1DDC30F0-272A-4AE7-AEC4-52B2BABD4681.jpeg | AC0988F1-EE8E-4F48-9960-0F67B03EC8BA.jpeg |
| | |
| --- | --- |
| D3BDB26F-F5B5-4269-AC40-3EB37ED69556.jpeg | 524932E6-0BC6-4A79-B238-1AE7C912CC94.jpeg |
| | |
| --- | --- |
| 2C051E64-99CC-45A7-8507-A7A13C89ED27.jpeg | 3D001EA2-70FF-4505-9BD1-087627DCD977.jpeg |
| | |
| --- | --- |
| 6D43B662-7A70-49FC-9C10-88A55968816C.jpeg | 44EB1676-DA92-42F9-BE96-370AE12622D3.jpeg |
| | |
| --- | --- |
| 307D0CDE-4F29-4D15-A951-E57EA33EF628.jpeg | 8CB08909-9FFC-42FA-9135-760FBEB0F5B9.jpeg |
| | |
| --- | --- |
| 6B006E74-9977-4B8C-8201-774586B88FF0.jpeg | B91091C7-B817-403B-96B0-3CF6218CB4B5.jpeg |
| | |
| --- | --- |
| DCEA68D8-4DB7-4135-9369-7B54D272A7D5.jpeg | B4A37BF3-2C64-4B86-8F3A-0AF45EEFC6CB.jpeg |
ASA3 square.jpg
Army Sailing Association Courses Available
As a result of our close working relationship with The Army Sailing Association, Hornet members have access to a full range of sailing courses.
Please click on the link below to view the courses available.
Please visit Army Sailing Association website for details.
To Book contact Lisa Winchester at Lisa Winchester sailing@britisharmysport.com.
Any questions about courses and their content please contact bdelaney@britisharmysport.com or Phil Brown Chief Instructor.
DF2DBE90-C44C-4DA3-B06D-C189D39F8620.jpeg
Celebrating Hornet@60
Do you have any photographs of Hornet, your boat or you sailing her from any time in the last sixty years?
Is there a story attached that might help us mark this important anniversary of our unique Club? Please get in touch with me in the Office or Richard at rfarrington@rfmarine.net.
| | |
| --- | --- |
| Picture 1.jpg | Picture 2.jpg |
| | |
| --- | --- |
| D3BDB26F-F5B5-4269-AC40-3EB37ED69556.jpeg | 524932E6-0BC6-4A79-B238-1AE7C912CC94.jpeg |
New Scale of Charges
The new scale of charges will take effect from 1 Dec 2023. Annual invoices for membership and berthing will be sent out during December and, in accordance with the Clubs byelaws, fees should be paid by mid-Jan. We will also be using this opportunity to update the Register of Members payment of the full membership fees will ensure Members remain on the Register. Where fees are not paid by end-Jan, Members may be removed from the Register and lose entitlement to berthing and marina services at member rates.
Visit Medusa at Hornet
Our close friends at Medusa Trust have kindly opened up Medusa for Hornet members to come aboard and enjoy the history of the former HMS Medusa.
Its was a privilege and honour to have Medusa along side for HSSC and Coastal Forces Remembrance Commemorations and I am delighted that Alan Watson OBE, Chairman and Captain of Medusa has offered our members the opportunity to come aboard.
Saturday 18th November 2023 between 10.30 and 15.00.
If you would like to learn more about Medusa please follow the LINK.
07B65236-0BBA-4213-990F-D3A6EEA51F7D.jpeg
Book Your Christmas Party at Hornet
We are taking bookings for Christmas lunches and events. If you have a group or Christmas party in mind then please give me a call.
Sample Johns fantastic Christmas menu combined with enjoying Hornets history and views across the marina.
Ideal for associations, friend groups or workplace get togethers of any size. Give me a call on 02392 580403 or email me at hornetsailing@hornetservicessailing.org.uk.
2023 Christmas Ball Menu Choices
If you are attending this years Christmas Ball please let us know your menu choices by following this LINK.
Please ensure you complete one form per person.
The event is fully booked, however if you would like to be added to the reserve list please let me know by contacting the office.
Volunteers
Would you like to volunteer to support the club. If you are able to give up some of your free time then please contact the club office.
Club Internal Painting - Volunteers required to help me paint the internal club walls. I would like to paint the Office, Foyer, Corridors and Heads. Usual payment of tea and a breakfast roll is available. This will likely be arranged when the club is closed after 15th December or at a time to suit all.
Side Entrance Porch
Thank you to Volunteer and Club member Paul Davis of 'Elena' for undertaking the repair of the side porch. Paul, painstakingly constructed a new porch singlehanded and we are really appreciative. Another example of club members volunteering to use their skills to support Hornet. Well done Paul.
IMG_1523.jpg
3rd December Children's Christmas Party
We have Santa arriving at Hornet for a children's Christmas party. Please let us know if you are interested and the ages of the children who will be attending. A selection box and gift from Santa along with nice things to eat for the children.
Please follow this LINK to let us know if you are interested in bringing along your children or grandchildren.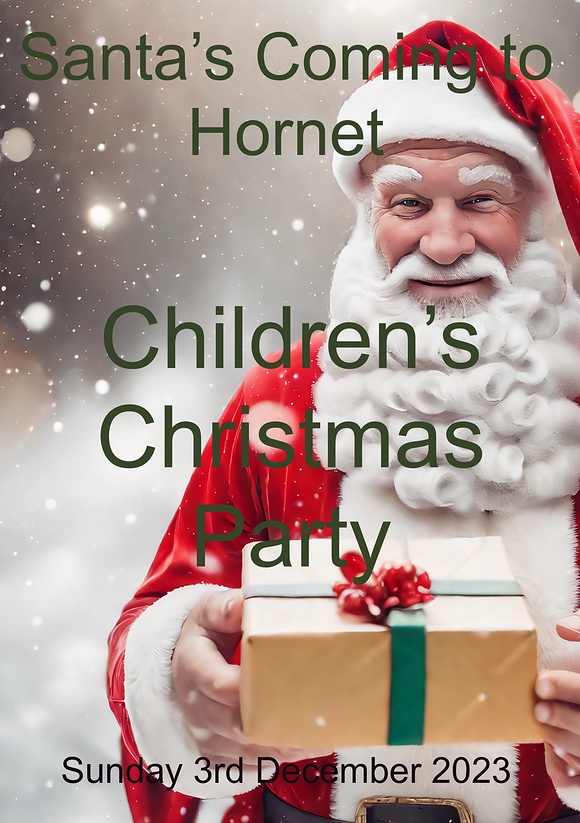 25F88E3B-C5B1-4B6D-B1DE-DD812531E50E.jpeg
EVENTS
3rd December Children's Christmas Party
6th December Wreath Making Workshop
9th December Christmas Ball
15th December Staff Drinks / Raffle
Last updated 17:41 on 18 November 2023